What's New
Singtel collaborates with Intel to establish a 5G MEC incubator
Singtel and Intel today announced a collaboration to establish a 5G MEC incubator that will enable enterprises to seamlessly adopt 5G, deploy applications that need low latency processing at the edge, drive innovation and accelerate their digital transformation.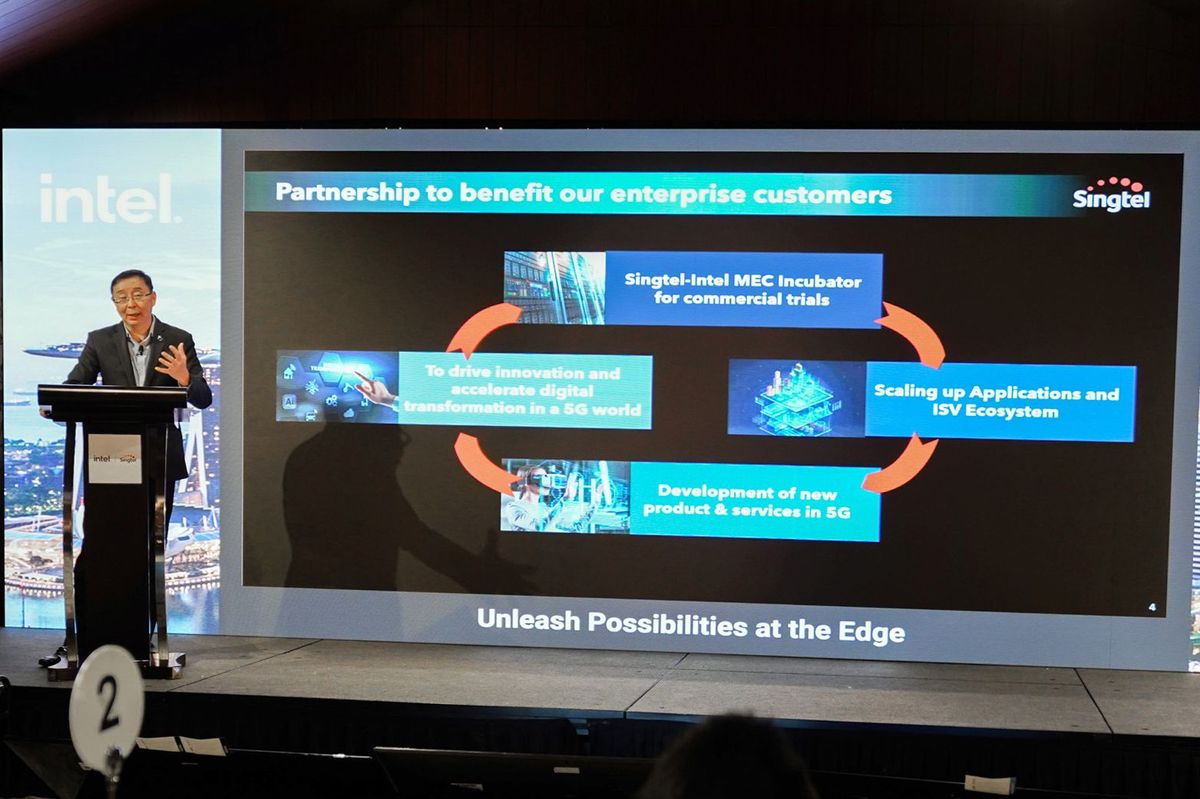 Singtel and Intel are collaborating to spearhead 5G development and adoption in Singapore and across the world. They are establishing an incubator to invite solution providers to explore the different applications that can be enabled by 5G technologies.
The Multi-access Edge Compute (MEC) incubation programme provides solution providers with the use cloud servers running on of Intel's 4th Generation Xeon Scalable Processors and Intel Data Center GPU. The servers are orchestrated by Singtel's Paragon platform, which simplifies the adoption of 5G services for enterprises.
The collaboration focuses on the development of new 5G applications and ecosystems to bring about transformation in enterprise and consumer use cases. Some examples include high-definition content delivery, cloud gaming, video analytics and virtual-augmented-mixed reality and metaverse.
The incubator welcomes all ready-to-deploy applications for rapid trials, as well as proof of concepts for research of development.
Solution providers whom are keen to onboard their applications to the ecosystem and execute joint trials with enterprises can contact Singtel at s-5gtrials@singtel.com
Infographic :