Reports & Findings
Alibaba Predicts Top 10 Technology Trends Shaping the Future of Industries
Alibaba Group's global research initiative, the Alibaba DAMO Academy, has published its annual report forecasting the leading technology trends that are expected to shape various industries over the coming years.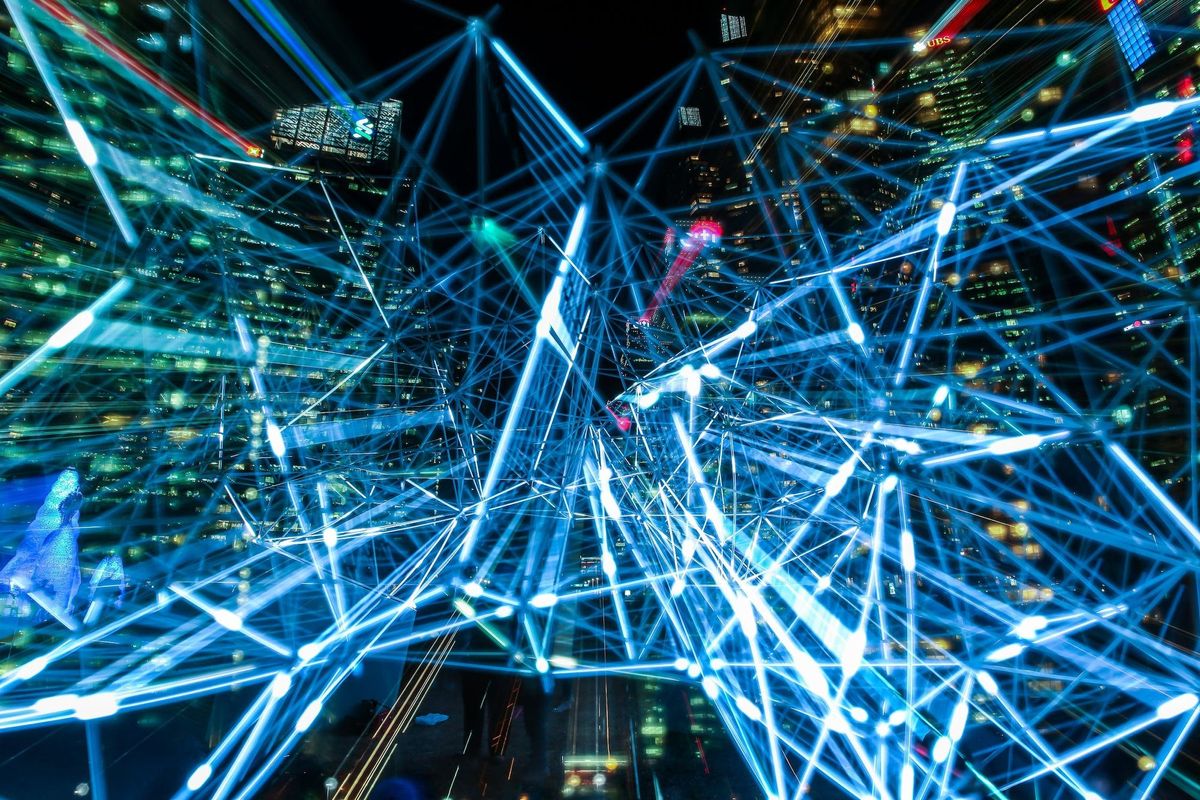 Alibaba Group's global research initiative, the Alibaba DAMO Academy, has published its annual report forecasting the leading technology trends that are expected to shape various industries over the coming years.
The report was generated through an analysis of public papers and patent writings over the past three years and interviews with almost 100 experts from around the world. The report highlights key trends that are expected to achieve significant breakthroughs and have a positive impact on the economy and society.
Here are the top 10 emerging technologies and trends that Alibaba's DAMO Academy feels will make an impact this year.
1. Generative AI
Generative AI has already made significant progress and its use is expected to grow in the coming years as it transforms the production of digital content. With technological advancements and cost reductions, Generative AI is set to become more accessible and enhance the efficiency and creativity of content creation.
2. Dual-engine Decision Intelligence
This emerging technology uses both operations optimization and machine learning to enable dynamic, comprehensive, and real-time resource allocation, such as optimizing port throughput or improving manufacturing processes. Businesses are expected to see improved operational efficiency as a result of this technology.
3. Cloud-native Security
Cloud computing and security are becoming increasingly integrated, with security services becoming more cloud-based and intelligent. Over the next few years, cloud-native security is expected to become more versatile and adaptable to multi-cloud architectures.
4. Pre-trained Multimodal Foundation Models
These models have become the new infrastructure for building artificial intelligence systems, allowing AI systems to acquire knowledge from various sources and present it as a unified representation.
5. Hardware-Software Integrated Cloud Computing Architecture
Cloud computing is evolving towards a new architecture centered around the Cloud Infrastructure Processor, which is a hardware-accelerated software-defined architecture that will become the standard for next-generation cloud computing.
6. Predictable Fabric based on Edge-Cloud Synergy
This new networking system leverages the advancements in cloud computing to deliver high-performance network services. The full-stack innovation of cloud-defined protocols, software, chips, hardware, architecture, and platforms is leading to the subversion of traditional TCP-based network architecture. This trend is expected to drive the adoption of predictable fabric from data center networks to wide-area cloud backbone networks.
7. Computational Imaging
Computational imaging is a technology that leverages mathematical models and signal processing capabilities to analyze light field information in new ways. This technology is already in use in various industries, such as mobile phone photography, healthcare, and autonomous driving, and is expected to continue revolutionizing traditional imaging technologies.
8. Chiplet
Chiplet-based design enables manufacturers to break down a system on a chip into multiple smaller components, which can be manufactured separately and integrated later. The standardization of the interconnects of chiplets is expected to accelerate the industrialization of chiplets and bring a new wave of change to the R&D process of integrated circuits.
9. Processing in Memory (PIM)
PIM technology integrates the CPU and memory on a single chip, allowing data to be directly processed in memory. This technology is expected to be used in more powerful applications in the future, such as cloud-based inference, shifting the traditional computing-centric architecture towards a data-centric architecture.
10. Large-scale Urban Digital Twins
Urban digital twins have become a new approach to refined city governance and have made major progress in areas such as traffic governance, natural disaster prevention, and management, carbon peaking, and neutrality. In the future, these digital twins are expected to become more autonomous and multi-dimensional.
"Looking towards 2023, the advancement of various technologies will drive software/hardware co-design and the integration of computing and communications technologies. The wide application of technologies will facilitate the rollout of AI and other digital technologies in vertical markets and promote the collaboration of public and private sectors and individuals in security technology and security management. The innovation driven by the advancement of technologies and their industry-specific application has become an irreversible trend," commented Jeff Zhang, Head of Alibaba DAMO Academy.
The ten trends listed in the press release offer a glimpse into the latest advancements in the tech industry. From the predictable fabric that leverages cloud computing to offer high-performance network services to the integration of CPU and memory on a single chip, these trends are expected to bring significant changes to the tech industry in the coming years.