Micron's Sustainability Initiatives Boost Production Output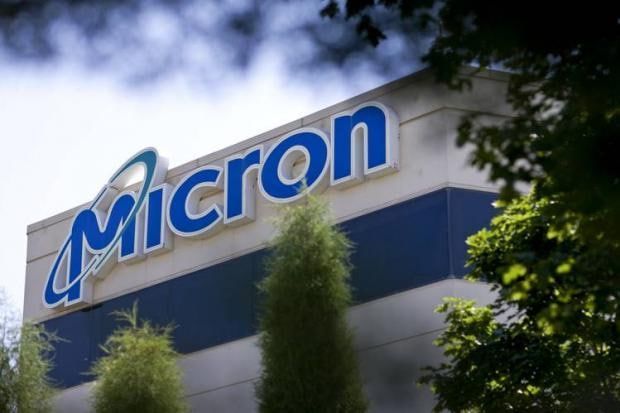 Micron is a technology company that specializes in the design, development, and production of memory and storage solutions. Its products include dynamic random-access memory (DRAM), NAND flash memory, and solid-state drives (SSDs), among others. Micron's products are used in a wide range of applications, including personal computers, servers, mobile devices, and industrial and automotive systems.
Headquartered in Boise, Idaho, Micron has operations in several countries around the world. In its production processes and operations, the forward-looking firm understands that more can always be done in the sustainability department.
Let's have a deeper look at how Micron's innovative sustainability initiatives help to reduce energy consumption, water use, and waste generation to boost the popular firm's production output.
Micron's Complex and Energy-intensive Production Processes
The production of memory and storage products like those produced by Micron requires a significant amount of energy for various reasons. One reason is that the manufacturing process involves a number of complex and energy-intensive steps, such as the fabrication of microchips and the assembly of finished products.
Furthermore, the facilities used for manufacturing, such as clean rooms and testing labs, require a constant supply of electricity to maintain the necessary temperature, humidity, and air quality conditions.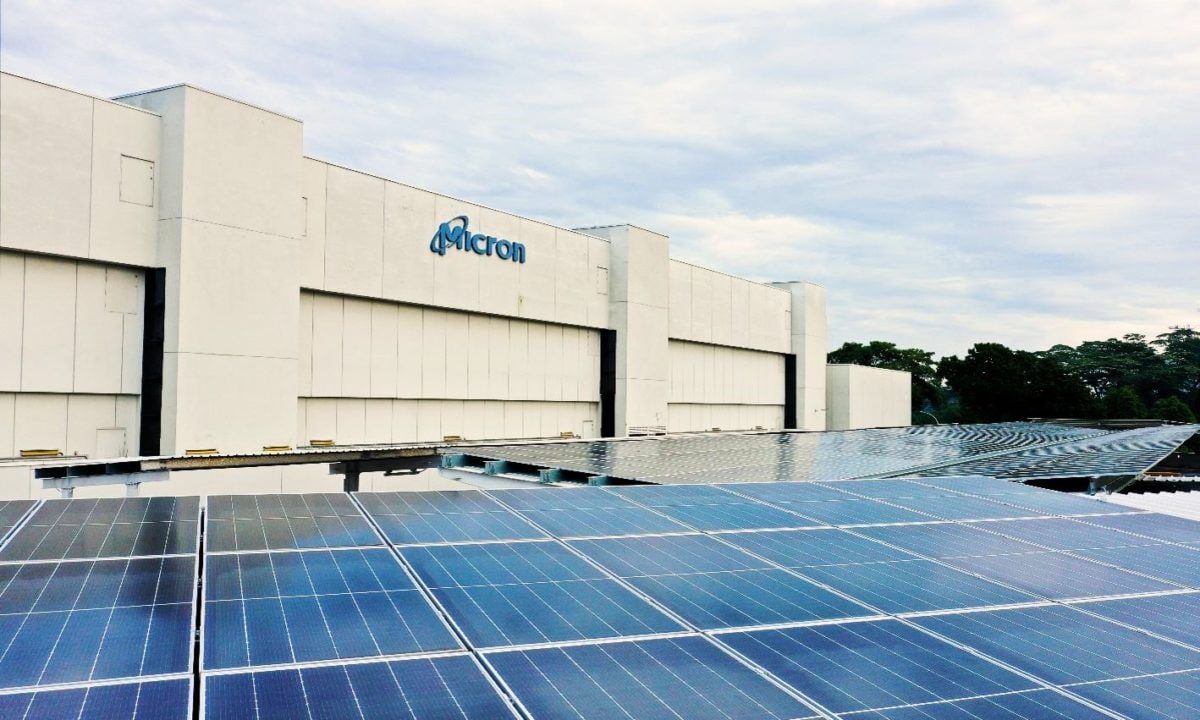 Simply put, the high energy intensity of the production process is a reflection of the advanced technologies and precision required to produce high-quality memory and storage products.
With the existing issues of production in mind, Micron sought to adopt sustainable practices and transform its operations.
Micron's Innovative Solutions
Micron's manufacturing approach includes the implementation of AI tools, smart control systems, and predictive maintenance to improve production efficiency and automation.
AI, Machine Learning, and Data-modeling
Micron first set out to improve the efficiency of its production process for better production yield. AI-powered systems can analyze data on energy consumption, production yields, and equipment performance to identify opportunities for optimization and cost savings. With better production yields, less time and energy are required to produce the same amount of output.
In addition, AI and machine learning can also help Micron improve the sustainability of its supply chain by enabling more accurate forecasting of demand and better management of inventory levels. This can help the company reduce waste and minimize the impact of transportation on the environment.
In the same vein, data modeling can help Micron assess the environmental impact of its operations and identify opportunities for improvement. By analyzing data on greenhouse gas emissions, water usage, and waste generation, the company can set and track sustainability targets and develop strategies to reduce its environmental footprint.
Predictive Maintenance
Through the use of machine learning algorithms, Micron was able to predict maintenance needs and optimize the scheduling of production runs. Actions for maintenance could also be created in the event of equipment failure – improving production yield and reducing downtime and energy consumption.
Solar Panels
In its sustainability efforts, Micron additionally turned to alternative energy resources – the firm installed solar panels on its roofs, and has plans to install even more panels in the near future.
Solar panels provide a clean and renewable source of energy for the company's operations. The panels can generate electricity from sunlight, reducing the need for fossil fuels and the associated greenhouse gas emissions. By using solar energy, Micron can lower its carbon footprint and reduce its environmental impact.
To date, the installed solar panels produce enough power to help power the lights used in Micron's Fab 10's administration building.
Micron's Future Plans
With its commitment to sustainability, Micron will continue to cement itself as a leader in driving the future of sustainable manufacturing.
For one, Micron has announced a plan to invest $1 billion by 2028 to reach its environmental targets. These goals include a 75% reduction in water usage and a 95% reduction in waste globally by 2030, as well as a commitment to achieving net-zero emissions from its operations and purchased energy (scopes 1&2) by 2050, with a 42% absolute reduction in emissions across the company's global operations (scope 1) from 2020 levels by 2030.
To support its net-zero objective, Micron also plans to increase its use of renewable energy and aims to have 100% renewable energy in the U.S. by the end of 2025. These efforts align with the goals of the Paris Agreement on climate change, which seeks to limit global warming to no more than 1.5 degrees C.
Micron Leads the Way
As a leader in environmental stewardship, Micron is well-positioned to share its knowledge and best practices with others in the industry. By supporting new partnerships and helping other manufacturers adopt sustainable practices, Micron can help transform the operations of these companies and make a positive impact on the environment.
Through its approach to sustainability, Micron can play a key role in promoting the adoption of new technologies and practices that reduce the environmental impact of manufacturing. By sharing its expertise and experience, Micron can inspire others to follow its lead and work towards a more sustainable future.
For more information on Micron's sustainability commitments visit, www.micron.com/sustainability.
About Micron Technology, Inc.
Micron is an industry leader in innovative memory and storage solutions transforming how the world uses information to enrich life for all. With a relentless focus on our customers, technology leadership, and manufacturing and operational excellence, Micron delivers a rich portfolio of high-performance DRAM, NAND and NOR memory and storage products through our Micron® and Crucial® brands. Every day, the innovations that our people create fuel the data economy, enabling advances in artificial intelligence and 5G applications that unleash opportunities — from the data center to the intelligent edge and across the client and mobile user experience. To learn more about Micron Technology, Inc. (Nasdaq: MU), visit micron.com.