Cyber Monitor Intelligent Network Management Fuels Businesses' Growth in Industry 4.0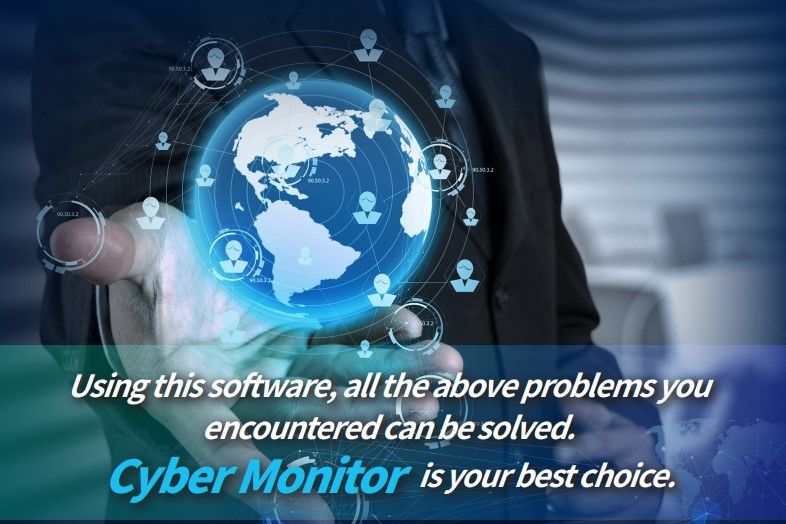 If the last decade proved anything, it is that whether a company is small or large, digital transformation is essential.
The integration of digital technology across all functions of an organization significantly alters how you do business and provide value to consumers. Digital transformation also entails a cultural shift that necessitates constant status quo challenge, experimentation, and comfort with failure on the part of organizations.
But as the world gets "more digital", a significant transformation - Industry 4.0 - is underway.
Industry 4.0, made possible by a combination of cyber-physical systems, the Internet of Things, and the Internet of Systems, sees enterprises rely more heavily on networking and automation to enhance their competence.
Facilities also become complex due to the high convergence of new technology.  As a result, preventing any interruptions to services becomes vital to maintaining the productivity of the enterprises.
While many businesses may still be denying the potential effects of digital transformation and Industry 4.0 on their operations or struggling to find the talent or expertise necessary to best adapt it for their particular use cases, others are already making changes and adopting systems that help with their operations.

Cyber Monitor, an intelligent network management system, is a solution widely adopted by successful enterprises globally.
Network Management: Challenges in the Face of Digital Transformation
Utilizing network monitoring, network security, network automation, and other tools hosted on-premises or in the cloud, network management is the act of orchestrating network traffic and data movement throughout the organizational ecosystem.
Delivering a safe, dependable, and high-performing network to end users - including business users within the firm and end customers - is the main goal of network management.
Network management has always been a top priority for businesses, and in the wake of COVID-19, digital transformation, and Industry 4.0, its priority has only increased.
Employing the right network management system, however, is even more crucial. With an inadequate network management system, businesses are subjected to hours of manual labor, time loss, and inefficiencies.
For example, Due to a large number of devices and cables across several locations, administrators would have to manually search for faults when they occur. After finding out the root cause of an issue, administrators still have to spend time updating relevant documents. The matter is made worse when indicators on a network management system are not precise and the interface is unfriendly.
Faced with text and a string of numbers, administrators are not able to immediately grasp the overall situation. Furthermore, with the lack of a proactive notification mechanism, responses become inefficient and loss from the interruption of service can be consequential.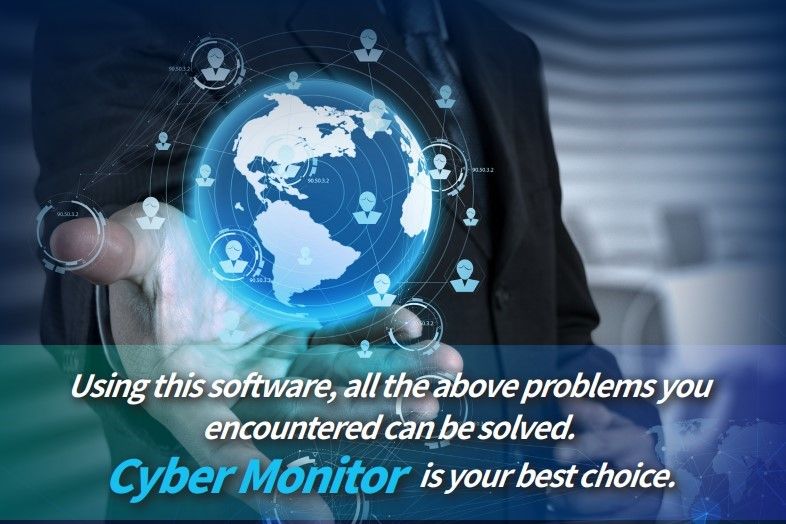 Cyber Monitor: Proactive Network Management for Efficient Businesses
An intelligent network management system, like Cyber Monitor, does away with the aforementioned problems of inefficiencies with five superior network management functions:
Fault management: This includes features like Auto-detection, Auto warning, Log report, and Issue tracking.
Configuration management: Administrators can set the behavior on ports or devices such as enabled/disabled switch ports and blocked selected Mac/IP addresses. Configuration of devices will be auto-backed up and scripts can be dispatched to multiple devices.
Accounting management: Statistics and traffic of the particular IP and system can be produced for billing or expansion purposes.
Performance management: Measuring performance is important for businesses to grow. Cyber Monitor allows for the monitoring of all kinds of measurements on the device, such as traffic, CPU, RAM, Jitter, MOS, RTT, CRC, and more.
Security management: Cyber Monitor includes features for user management and authorization, resource control, as well as the analysis of log reports of the firewall.
The Cyber Monitor Advantage
By employing Cyber Monitor, administrators can enjoy the Cyber Monitor Advantage, which includes:
Increased Productivity
Cyber Monitor is equipped with a range of automation features, such as automatic network equipment detection, automatic creation of monitoring items, automatic notification of barriers, and automatic report preparation.
These automated processes relieve employees of manual labor, significantly lightening the workload and staffing requirements of IT administrators so that they can move on to more important tasks, like focusing on how best to grow the business.
Reduced Downtime
More than that, the intelligent network management system can immediately notify of the problem and obstacle so that the administrator can start to deal with it as soon as possible.
The system can provide comprehensive data, including various performance indicators, hardware status, Syslog, and more.
It can also point out abnormal time and obstacle components so that administrators can complete diagnosis faster in the first line and remove obstacles or notify second-tier maintainers for quick action to reduce downtime.
Ability to Monitor Industrial Devices
Digitalization and convergence of IT and OT make it essential to have a unified view of the entire infrastructure - from machines, PLCs, programmable logic controllers, and IIoT devices.
Cyber Monitor offers IT monitoring (using protocols like SNMP, Netflow, WMI and more) and OT monitoring by obtaining information from OT devices and systems using industrial standards like MQTT, OPC UA, and Modbus TCP.
Additionally, using protocols like MQTT, Cyber Monitor can bring metrics from IIoT devices, such as temperature, humidity, and more.
With Cyber Monitor, administrators can set up thresholds and alerts, which trigger notifications when configured values are exceeded.
Monitoring Modbus in Industrial Environment
Modbus plays a role in an industrial environment and allows employees to monitor industrial ethernet devices, industrial gateways, OPC UA devices, IT devices, and more.
Cyber Monitor is able to monitor industrial equipment based on Modbus TCP and
Modbus RTU of Modbus protocol.
A Maximum of 5 values from a Modbus TCP device can be retrievable based on the documentation of device manufacturers. Examples include the CPU temperature, the CPU load (as a percentage), an alert indicator that shows if there is a problem with the device, and fan RPM.
The thresholds are put in place in the event of any abnormal situations. This Modbus application can be combined with Metrics from industrial Ethernet devices, industrial gateways, OPC UA devices, IT devices, and more.
Capacity for Early Detection of Problems
Real-time monitoring of network traffic utilization and traffic charts gives the system the capacity for active and early detection of problems.
Cyber Monitor comes with various built-in performance indicators to check the health of the overall network. Besides the default threshold value, when the value suddenly rises and falls, the administrator will be notified and issues can be dealt with as soon as possible before it becomes even more challenging to deal with as time passes.
Unified User Interface
Monitoring the devices of multiple brands is easy with Cyber Monitor. The system sees a unified and user-friendly interface and generates log reports automatically for effective and efficient management.
Multiple APIs
Cyber Monitor is equipped with many APIs, which can manage multi-brand and different devices, including network devices, firewalls, servers, storage devices, virtual machines, and application systems.
The REST API can be provided to allow other systems to read network management data so that enterprises are more accessible to integrate their systems, such as reporting systems and repair systems.
Made by Industry Leaders, for Industry Leaders
Cyber Monitor has passed the strict requirements of the telecom environment, complies with the Telecom Class 5M (FCAPS) management, and is able to meet the variable demands from different kinds of enterprises' operations.
For that reason and more, it has been widely used in telecommunications, transportation, and enterprise industries to provide optimized network management services.
Relied on and adopted by many customers, Cyber Monitor's clients include industry leaders such as Chunghwa Telecom, Taiwan Mobile, Taoyuan International Airport, Taiwan Railways
Administration, National Applied Research Laboratories, Department of Water Resources, Taoyuan, and National Tsing Hua Court University, just to name a few.
As enterprises move into Industry 4.0 amidst digital transformation, Cyber Monitor fully supports them in fueling their growth and expansion.
About HwaCom System Inc.
HwaCom Systems Inc. was established in 1994(Stock Code 6163)and listed in OTC of Taiwan in 2002. HwaCom focuses on four key appliances, including ICT, Multimedia, Smart, and Security. Its base is from telecom, transportation, education, government, and enterprises.  Its capability and experience support the company starting to develop its own products to meet the demand from the market, such as intelligent network management – Cyber Monitor. For more detail, please visit the product website:http://www.hwacom.com/web/cybermonitor/.
The mission of HwaCom is to build an international partnership and share its profound experience and capability via the essential products, it developed.  In addition, HwaCom and its partners form an ecosystem to implement the new technology to enhance high effectiveness, efficiency, and modernization of the world.