What's New
COMPUTEX 2023: ZOTAC's Range of Mini PCs and Industrial PCs for Deployments
ZOTAC is showcasing their latest Industrial PCs and Mini PCs for the market, targeting different use cases and environments at COMPUTEX 2013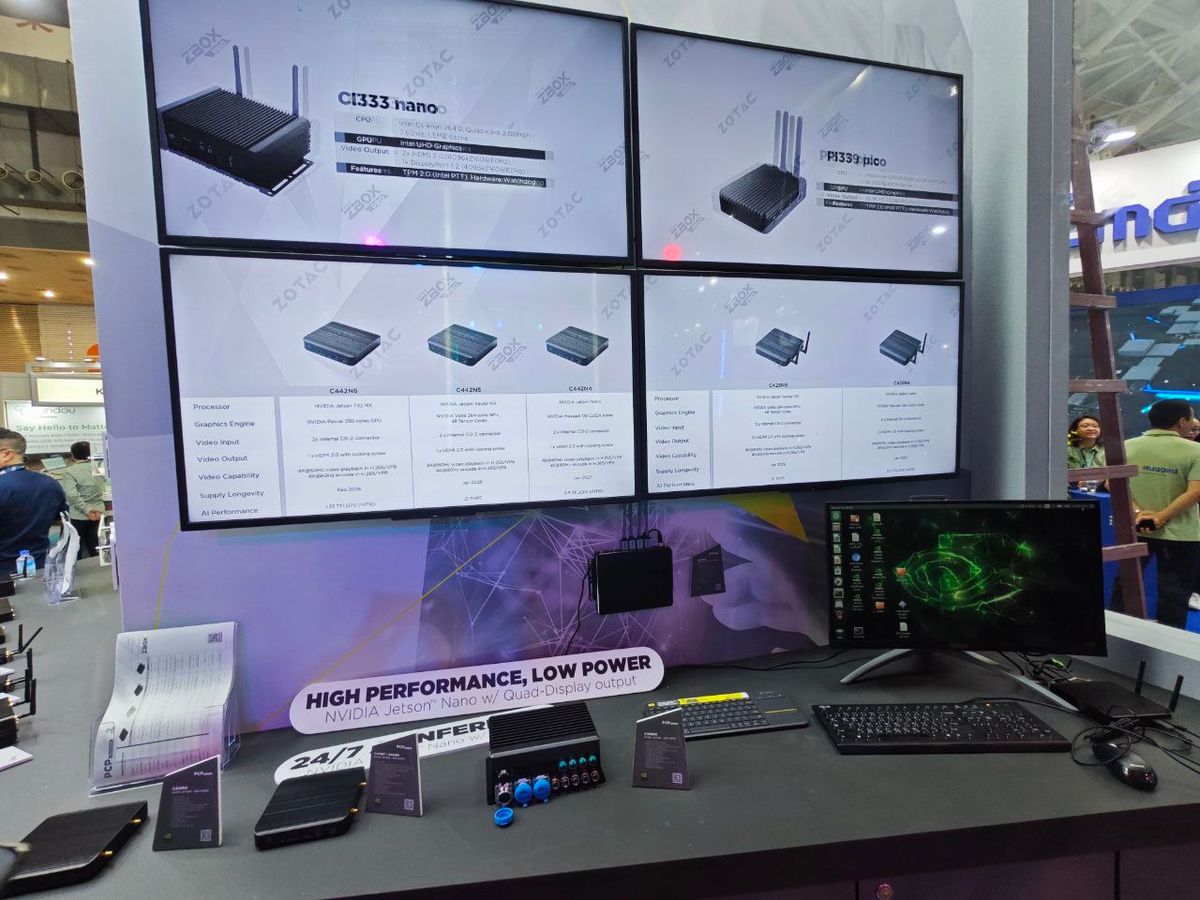 One of the key considerations when deploying technology solutions at the edge is the client PC that runs your software. These PCs can be used in different kinds of environments, be it indoors within a restaurant kiosk system, as client running advertisements driving multiple high resolution displays, or outdoors connected to various appliances as an IoT client.
There are usually a few factors when deploying such systems. Typically, most of these industrial PCs need to be passively cooled, as adding a fan to the system may affect the system's reliability in the long term as dust builds up. Depending on the environment and use case, power consumption and performance are also part of the decision process.
ZOTAC has showcased their latest Industrial PCs and Mini PCs for the market, targeting different use cases and environments.
World's First Mini-PC with Solid State Active Cooling
Announced at COMPUTEX Taipei 2023, ZOTAC is bringing the world's first Mini/Industrial PC that is equipped with AirJet's solid-state active-cooling solution to the market. AirJet cooling system is designed by Frore System.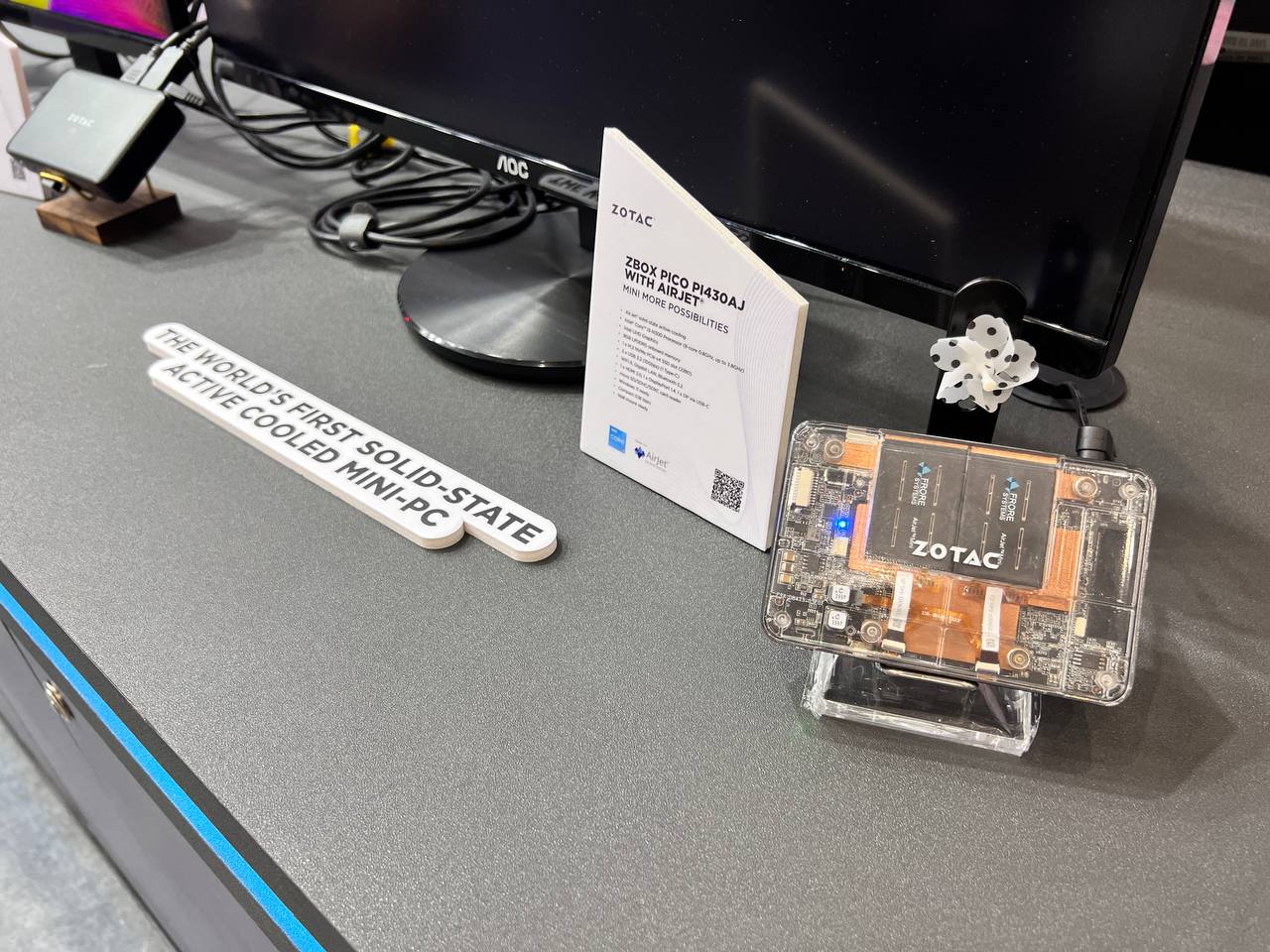 AirJet Mini is said to "remove 5.25 Watts of heat at a silent 21 dBA noise level, while only consuming a maximum of 1 Watt of power. It generates 1750 Pascals of back pressure, 10x higher than a fan, enabling sleek, dustproof devices."
The ZOTAC PI430AJ features two AirJet Minis, which allows the Mini PC/Industrial PC to achieve the best of both worlds - effective heat dissipation for optimal performance, silent operation and improved reliability.
With the newly designed ZBOX PI430AJ with AirJet Minis, the system boasts superb performance when compared to PCs of similar form-factor. The PI430AJ features an Intel® Core™ i3 processor, 8GB LPDDR5 memory, M.2 SSD storage slot and more — all within a tiny, pocket sized PC.
Mini PCs/ Industrial PCs for different use cases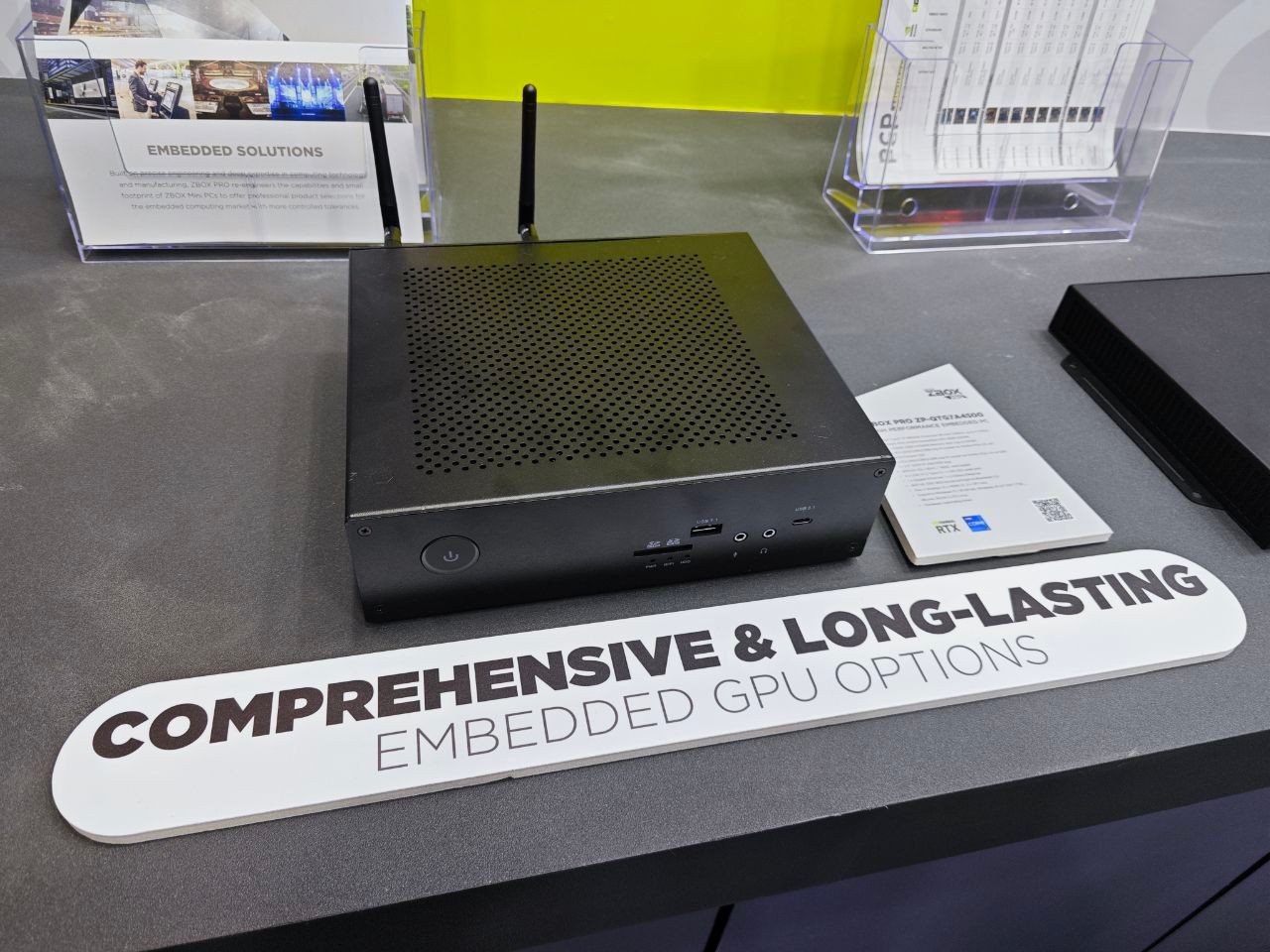 For advanced AI compute, inference and training on the edge, the ZBOX PRO ZP-QTG7A4500 is a powerful PC that features NVIDIA's A4500 GPU. For example, it could be used as a client device to analyze camera feeds coming from multiple IP camera for people counting solutions, facial recognition and demographics analysis.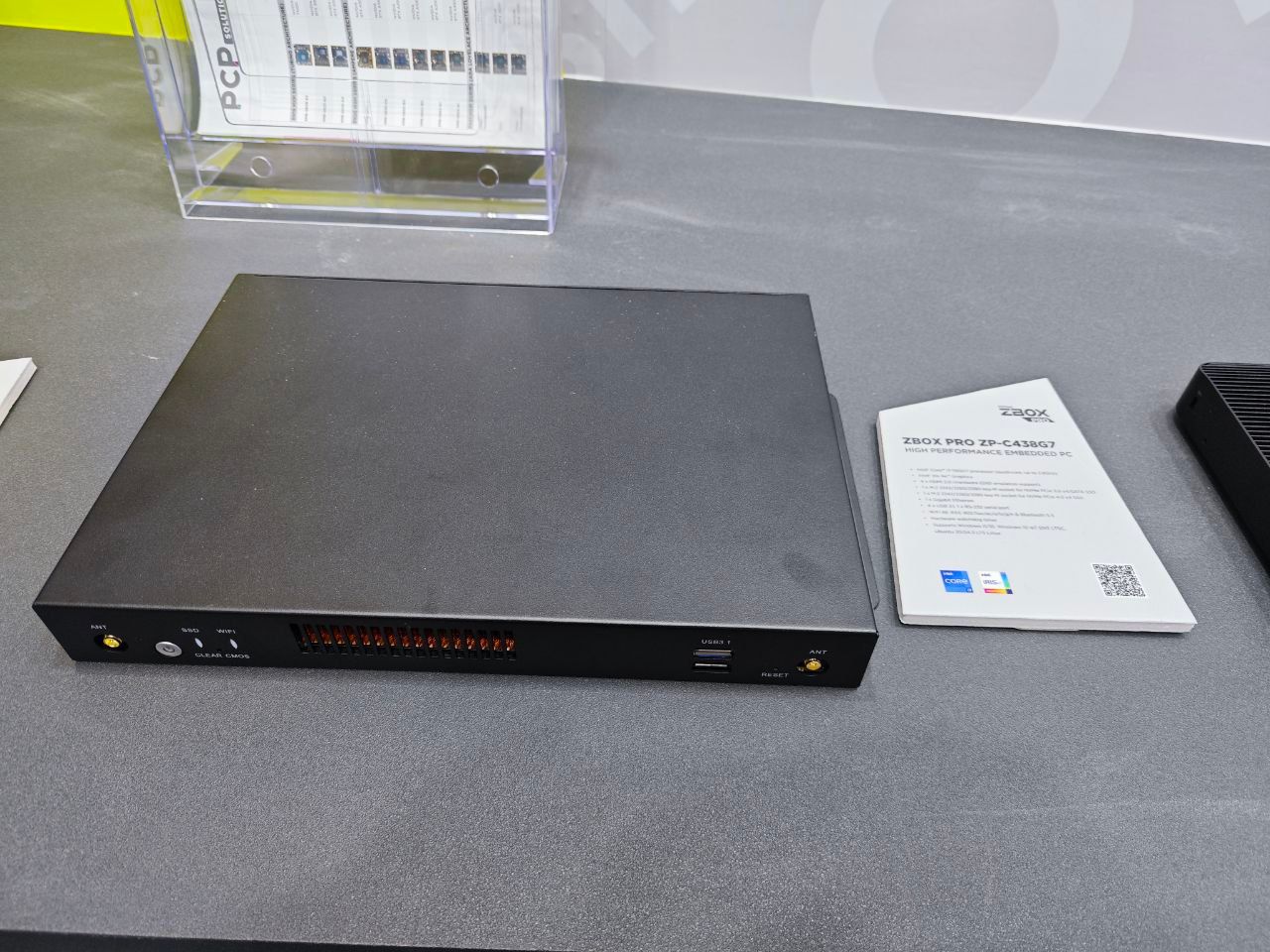 For a solution that does not require AI compute, the ZP-C438G7 is a suitable solution. It features 4 x HDMI 2.o outputs, also making it suitable to power multiple advertising displays. It features a high performance Intel Core i7 processor with an extensive range of networking capabilities for lag-free operations.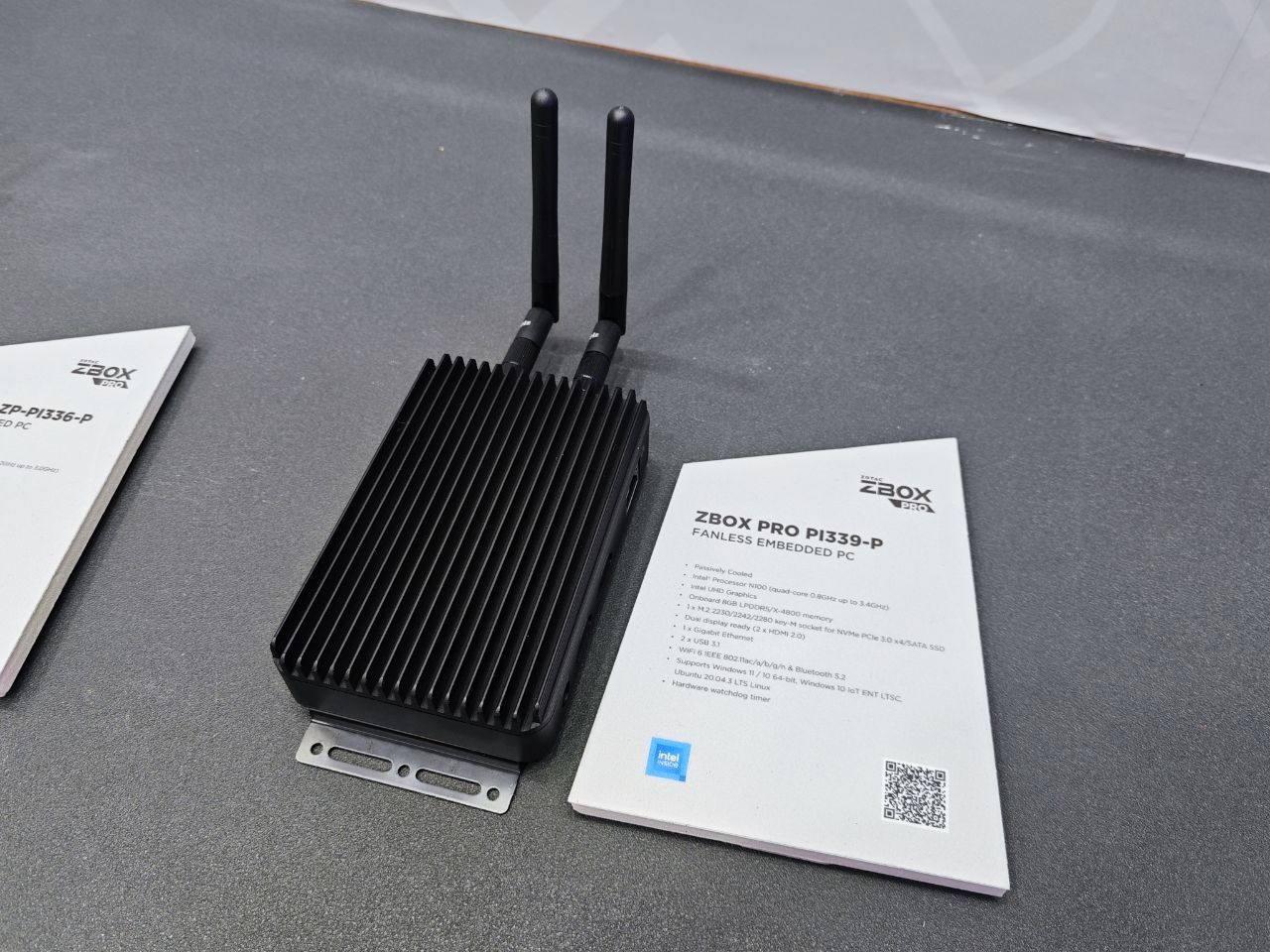 The ZBOX ZP-PI336-P and PI339-P are fanless solutions with a low power processors for computing on the edge. They can be used as simple system controllers or edge devices attached to various sensors. Usually, these embedded PCs are connected to the cloud for further extension of their capabilities. This is why they are also equipped with 802.11 wireless capabilities.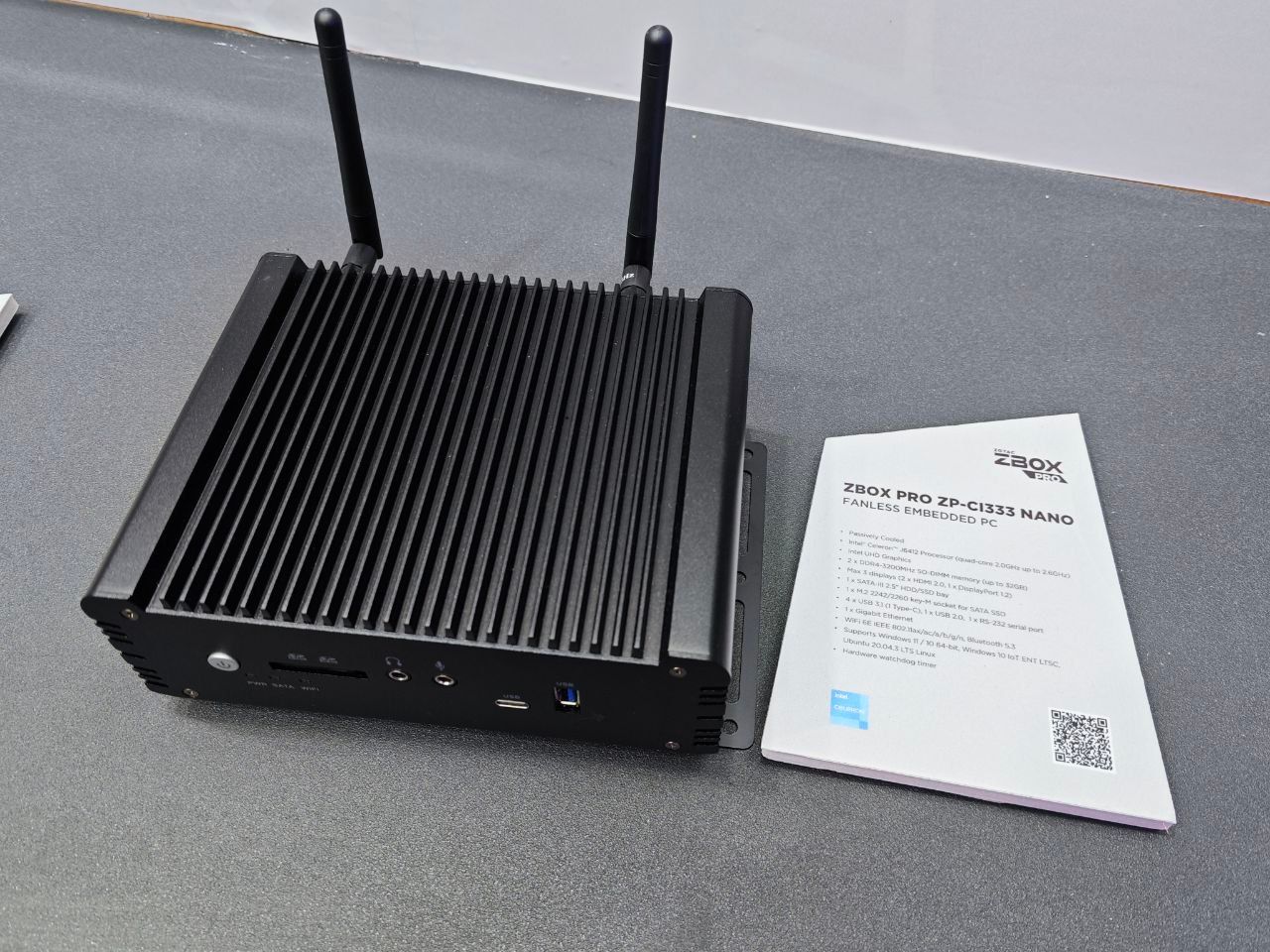 Similar to the ZP-PI336, the CI333 is also a fanless embedded PC. It provides slightly more performance, but also comes in a larger form factor.
NVIDIA Jetson Series
As a close partner of NVIDIA, ZOTAC has also integrated the Jetson System on Modules onto their own products. Typically, the Jetson developer kits from NVIDIA are for testing and developement only. ZOTAC brings these solutions to the market with their Mini PC/ Industrial PC solutions.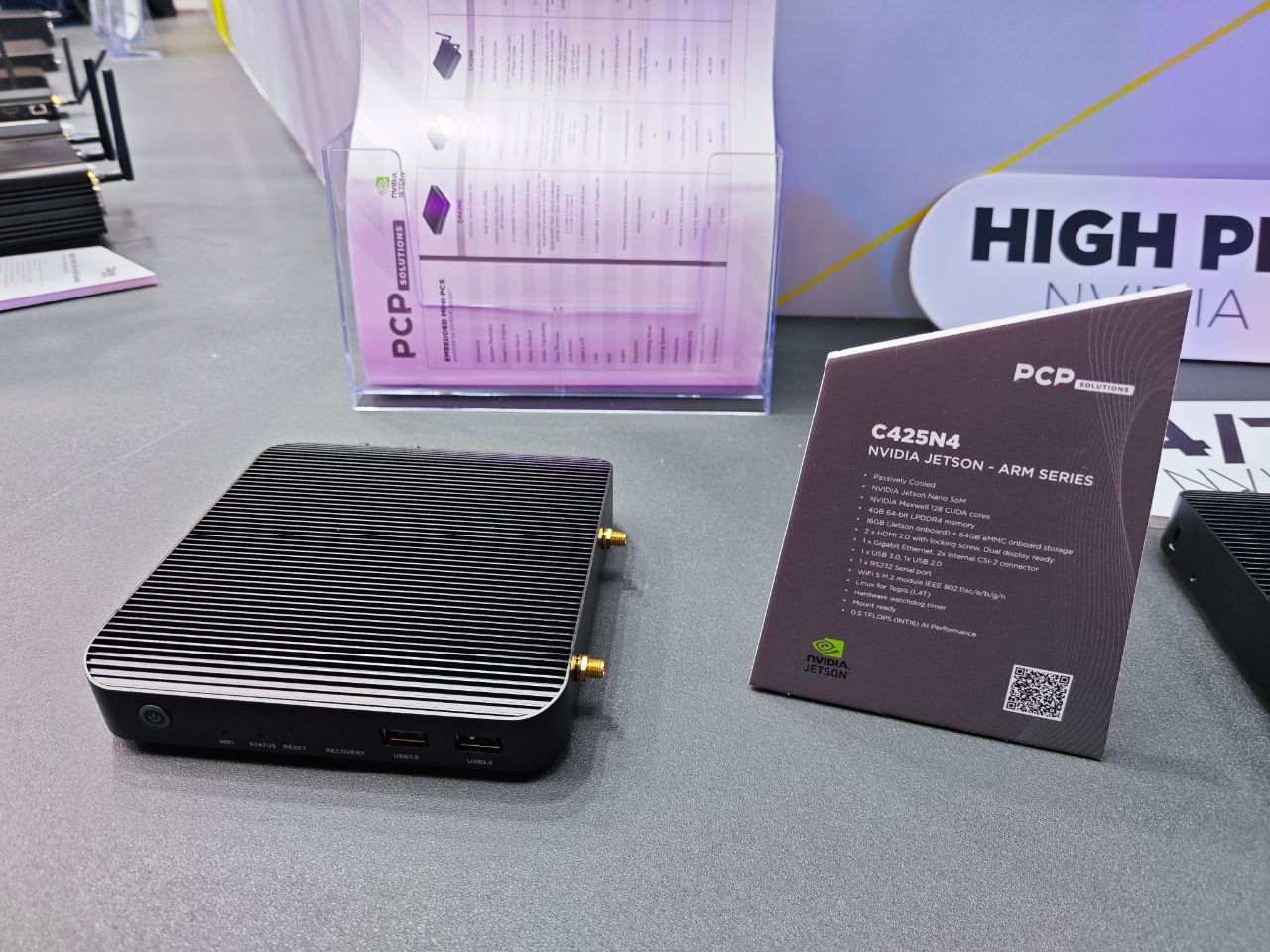 The ZOTAC C425N4 features the NVIDIA Jetson Nano System on Module (SoM). It is placed within an metallic industrial PC case which allowed the system to be cooled passively and effectively. This allows the Jetson Nano SoM to run at its full potential. For more information about the Jetson Nano SoM, you can visit our sister site, The Tech Revolutionist.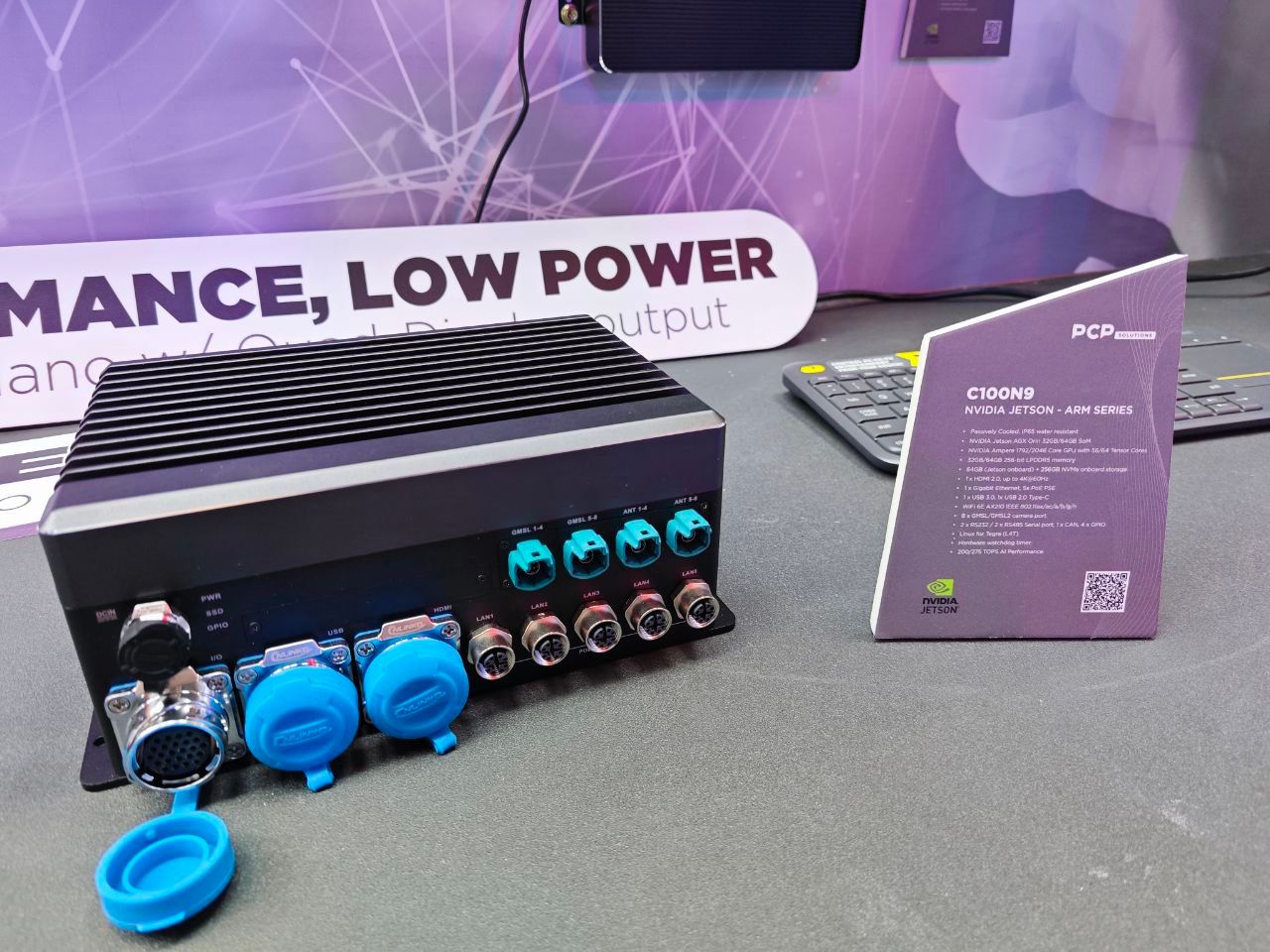 The NVIDIA Jetson AGX ORIN is typically deployed for autonomous robots and vehicles. ZOTAC has also designed the various I/O interfaces for this SoM for seamless deployment and installation.