What's New
COMPUTEX 2023 Keynote: NVIDIA Reveals Groundbreaking Generative AI Solutions Empowering All Sectors
Let's take a look at these 9 groundbreaking announcements and solutions announced by NVIDIA at COMPUTEX 2023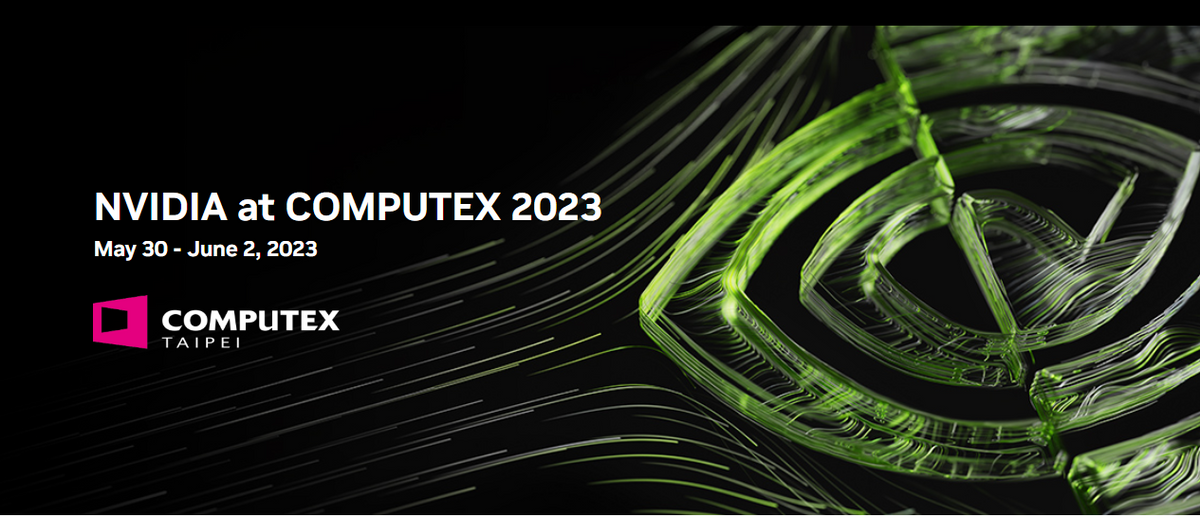 In a highly-anticipated keynote at COMPUTEX in Taipei, Jensen Huang, the visionary founder and CEO of NVIDIA, delivered an electrifying announcement that sent shockwaves through multiple sectors. From advertising and manufacturing to telecom, industries worldwide are set to be revolutionized by NVIDIA's groundbreaking generative AI platforms.
With an unrivaled display of accelerated computing services, cutting-edge software, and advanced systems, NVIDIA's visionary offerings are not only empowering businesses but also reshaping the very foundations of existing models. Huang unveiled a barrage of groundbreaking advancements, showcasing how generative AI is propelling industrial digitization to unprecedented heights.
ICYMI, Let's take a look at these 9 groundbreaking announcements and solutions!
#1: Enterprise AI welcomes a new engine
Huang made an announcement regarding the full-scale production of Grace Hopper. This innovative module brings together the energy-efficient NVIDIA Grace CPU and the high-performance NVIDIA H100 Tensor Core GPU into a single unit.
For enterprises seeking unparalleled AI performance, he introduced the DGX GH200, a powerful AI supercomputer with extensive memory capacity. By utilizing NVIDIA NVLink technology, it can integrate up to 256 NVIDIA Grace Hopper Superchips, forming a GPU that matches the size of a data center.
The DGX GH200 boasts an impressive exaflop of performance and a shared memory of 144 terabytes, which is nearly 500 times greater than a single NVIDIA DGX A100 320GB system. This capability empowers developers to construct large-scale language models for generative AI chatbots, intricate algorithms for recommender systems, and graph neural networks employed in fraud detection and data analytics.
Among the pioneers granted access to the DGX GH200 for exploring its potential in generative AI workloads are Google Cloud, Meta, and Microsoft.
"DGX GH200 AI supercomputers integrate NVIDIA's most advanced accelerated computing and networking technologies to expand the frontier of AI," Huang said.
NVIDIA is currently in the process of constructing massive AI supercomputer, NVIDIA Helios. This powerful system, expected to become operational this year, will consist of four DGX GH200 units interconnected through NVIDIA Quantum-2 InfiniBand networking, providing a remarkable bandwidth of up to 400Gb/s. This exceptional connectivity will significantly enhance data throughput, facilitating the training of extensive AI models.
The DGX GH200 represents the pinnacle of numerous systems unveiled at the event, all equipped with NVIDIA's most advanced GPUs and CPUs. Collectively, these cutting-edge technologies are democratizing generative AI and accelerated computing, making them accessible to millions of users.
#2: Size (of a data center) does not matter
Huang unveiled NVIDIA MGX, a modular reference architecture for accelerated servers, catering to data centers of all sizes. It allows for over a hundred server configurations, supporting GPUs, CPUs, DPUs, network adapters, and processors from NVIDIA and various vendors. QCT, Supermicro, ASRock Rack, ASUS, GIGABYTE, and Pegatron will adopt MGX for next-gen accelerated computers. NVIDIA plans to release 400+ system configurations based on Hopper, Grace, and Ada Lovelace architectures, addressing AI, data science, and high-performance computing challenges.
#3: Grace Hopper wants to make 5G great again
During the keynote, NVIDIA demonstrated its contribution to the evolution of 5G through Grace Hopper. Huang disclosed that NVIDIA is collaborating with a prominent telecom company to establish a distributed network of data centers in Japan. This network will provide 5G services and generative AI applications through a unified cloud platform.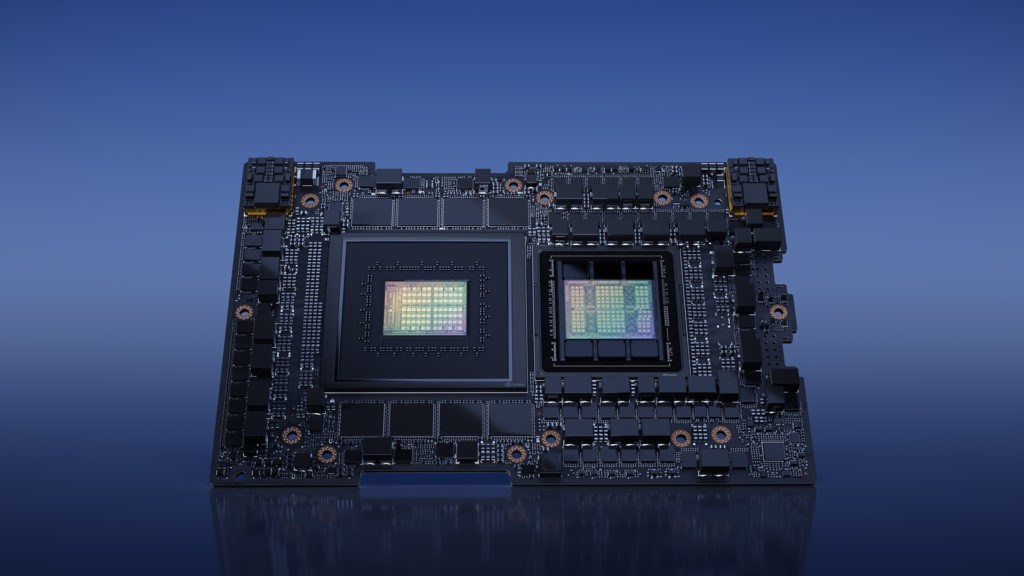 The data centers will be equipped with modular MGX systems, incorporating Grace Hopper and NVIDIA BlueField-3 DPUs, along with NVIDIA Spectrum Ethernet switches. These components will ensure the precise timing required by the 5G protocol.
By enhancing spectral efficiency and reducing energy consumption, this platform will contribute to cost reduction.
The systems will facilitate the exploration of various applications such as autonomous driving, AI factories, augmented and virtual reality, computer vision, and digital twins. Furthermore, potential future applications may include 3D video conferencing and holographic communications.
#4: NVIDIA Spectrum-X - Power up cloud networks
Huang introduced NVIDIA Spectrum-X, a purpose-built networking platform designed to enhance the performance and efficiency of Ethernet-based AI clouds. This platform combines Spectrum-4 Ethernet switches with BlueField-3 DPUs and software, resulting in a notable 1.7x improvement in AI performance and power efficiency.
System manufacturers like Dell Technologies, Lenovo, and Supermicro are currently offering NVIDIA Spectrum-X, Spectrum-4 switches, and BlueField-3 DPUs.
Huang also announced the construction of Israel-1, a powerful generative AI supercomputer within NVIDIA's Israeli data center. This supercomputer will be built utilizing Dell PowerEdge servers, the NVIDIA HGX H100 supercomputing platform, and the Spectrum-X platform equipped with BlueField-3 DPUs and Spectrum-4 switches.
#5: New supercomputers, born and bred in Taiwan
While speaking in Taipei, Huang teased of two upcoming supercomputers being constructed in Taiwan. The first one, Taiwania 4, will be housed at Taiwan's National Center for High-Performance Computing and is being developed by ASUS. It is scheduled to become operational next year.
Taiwania 4 will stand out as one of the most energy-efficient supercomputers in Asia, thanks to its Arm-based Grace CPUs interconnected via an NVIDIA Quantum-2 InfiniBand network. This supercomputer's primary focus will be addressing complex issues like climate change. Additionally, it will leverage NVIDIA Omniverse, an open development platform for creating industrial metaverse applications. Taiwania 4 represents the third CPU-only supercomputer announcement from NVIDIA, following similar systems planned for the Great Western 4 Alliance in the U.K. and the Barcelona Supercomputing Center in Spain.
The second supercomputer, Taipei-1, is owned and operated by NVIDIA. It will comprise 64 DGX H100 AI supercomputers, 64 NVIDIA OVX systems, and NVIDIA networking infrastructure. Upon its launch later this year, Taipei-1 will significantly accelerate local R&D activities in Taiwan.
#6: What about gaming?
During his keynote, Huang introduced NVIDIA Avatar Cloud Engine (ACE) for Games, a foundry service designed to assist developers in constructing and implementing personalized AI models for speech, conversation, and animation within games. This technology aims to provide non-playable characters (NPCs) with conversational abilities, enabling them to respond to questions in a lifelike manner that evolves over time.
NVIDIA ACE for Games encompasses fundamental AI models, including NVIDIA Riva, which facilitates speech detection and transcription from the player. The generated text prompts NVIDIA NeMo to produce customized responses that are animated using NVIDIA Omniverse Audio2Face. This comprehensive solution empowers game developers to enhance the interactive and immersive experiences offered by their games through AI-driven character interactions.
#7: NVIDIA and Windows collaboration
Huang highlighted the partnership between NVIDIA and Microsoft aimed at fostering innovation for Windows PCs in the generative AI era.
The collaboration entails the development of new and improved tools, frameworks, and drivers to facilitate AI development and deployment for PC developers. Notably, the Microsoft Olive toolchain is being introduced to optimize and deploy GPU-accelerated AI models, while new graphics drivers are being implemented to enhance DirectML performance specifically on Windows PCs equipped with NVIDIA GPUs.
This joint effort aims to enhance and expand the existing user base of over 100 million PCs featuring RTX GPUs with Tensor Cores. These Tensor Cores significantly enhance the performance of over 400 AI-accelerated Windows applications and games, creating a more powerful and immersive experience for users.
#8: Creating new opportunities for the world's largest industries
The advent of generative AI is creating new opportunities within the digital advertising industry, which is valued at around $700 billion. One notable collaboration in this domain is between WPP, the world's largest marketing services organization, and NVIDIA.
Together, they are developing a groundbreaking generative AI-enabled content engine on Omniverse Cloud. In a demonstration, Huang showcased how creative teams can seamlessly integrate their 3D design tools, such as Adobe Substance 3D, with NVIDIA Omniverse. By creating digital twins of client products, these teams can then utilize generative AI tools trained on responsibly sourced data, built with NVIDIA Picasso, to swiftly produce virtual sets.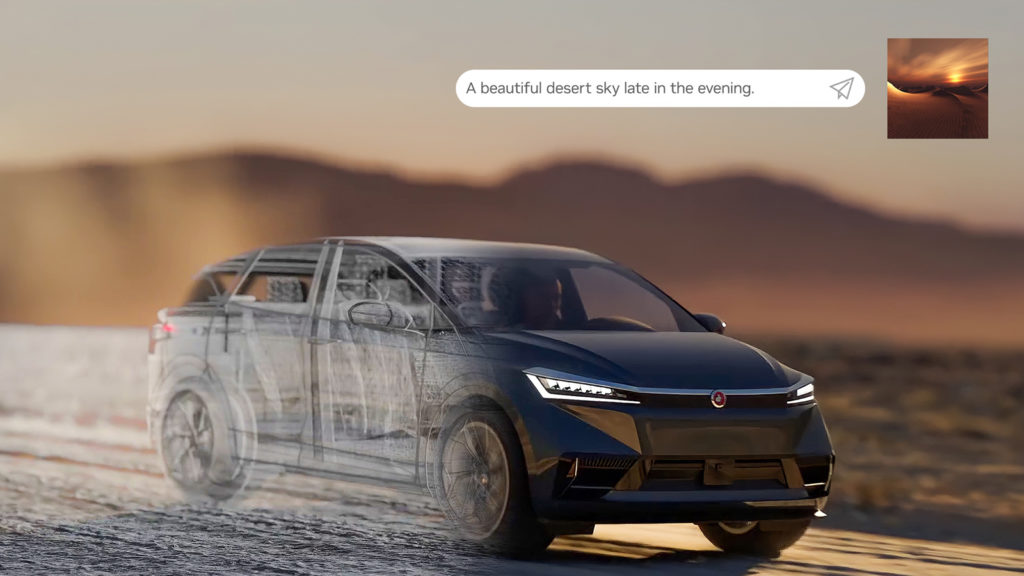 This content engine empowers WPP's clients to generate a wide range of advertisements, videos, and 3D experiences tailored for global markets. These immersive experiences can be accessed by users on any web device, providing an innovative and interactive means of showcasing products and engaging with audiences.
#9: Advanced manufacturing - the AI factory
Huang shared how leading electronics manufacturers, including Foxconn Industrial Internet, Innodisk, Pegatron, Quanta, and Wistron, are collaborating with NVIDIA to establish fully digital smart factories. These companies are leveraging NVIDIA technologies to enable digital workflows and realize their vision of advanced manufacturing.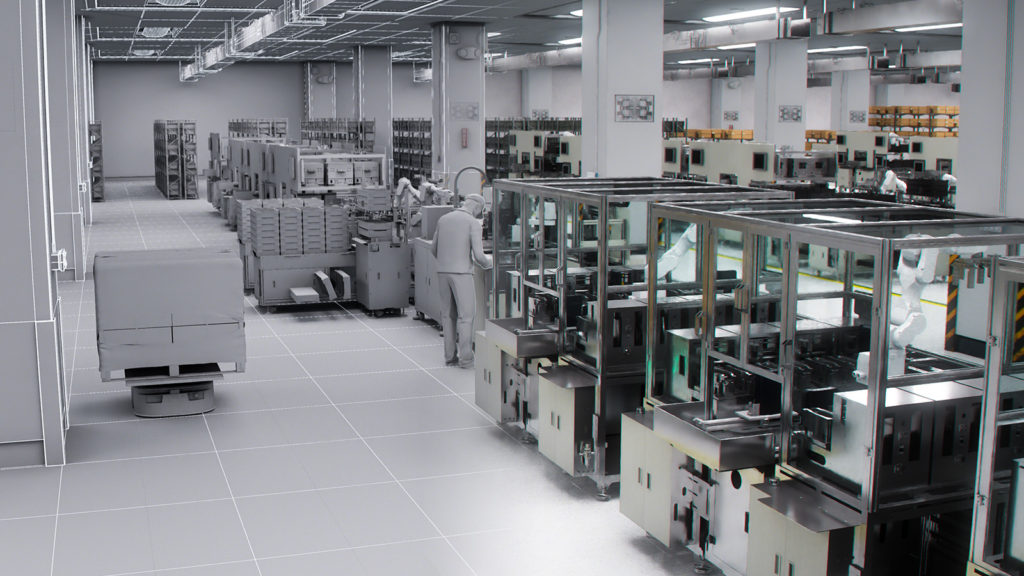 By utilizing Omniverse and generative AI APIs, these manufacturers are connecting their design and manufacturing tools to create digital twins of their factories. This integration allows for seamless communication and coordination between different stages of the manufacturing process. Furthermore, they are utilizing NVIDIA Isaac Sim to simulate and test robots, and NVIDIA Metropolis, a vision AI framework, for automated optical inspection.
"The world's largest industries make physical things. Building them digitally first can save billions," said Huang.
The latest addition, NVIDIA Metropolis for Factories, provides the capability to develop customized quality-control systems, offering manufacturers a competitive advantage. This cutting-edge technology empowers companies to develop state-of-the-art AI applications that enhance efficiency, accuracy, and productivity within their factories.
Harnessing the Power of Generative AI
In the highly-anticipated keynote at COMPUTEX Taipei, Huang unveiled a range of platforms and technologies harnessing the power of generative AI to transform industries across the board.
From enterprise AI to manufacturing and advertising, NVIDIA showcased systems, software, and services that enable new business models and enhance existing ones.
NVIDIA's commitment to accelerated computing and generative AI is helping companies tap into new opportunities and realize the benefits of transformative technologies.
To learn more, watch the full keynote here.