Tech in Action
AMD Expands Support for 5G Partner Ecosystem with New Test Capabilities and Products
AMD, a wireless telecommunications company, has announced its plans to expand support for its growing 5G partner ecosystem, ranging from core to radio access network (RAN) applications.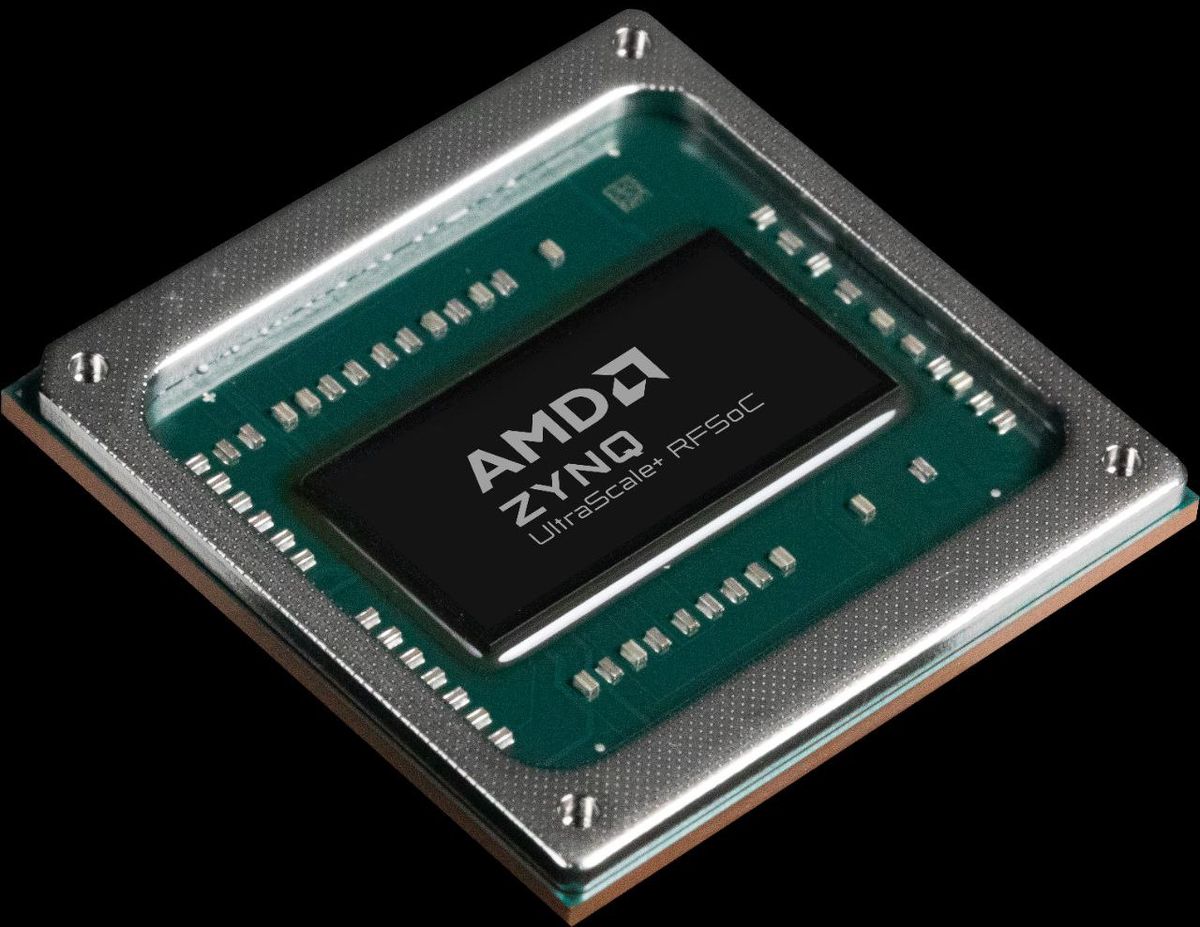 AMD, a wireless telecommunications company, has announced its plans to expand support for its growing 5G partner ecosystem, ranging from core to radio access network (RAN) applications.
This expansion includes delivering additional new test capabilities and unveiling new 5G products. The announcement was made today and will allow AMD to bolster its wireless telecommunications ecosystem, which has more than doubled in the past year.
Telco Solutions Testing Lab
To support the expansion of the 5G ecosystem, AMD has created the Telco Solutions testing lab in collaboration with VIAVI. The lab is essential for operators and telco solution providers to test, validate, and scale computing resources to deliver on the ever-increasing demands from RAN and edge-to-core.
The VIAVI end-to-end testing suite was selected to provide the network test solution to analyze, develop, and validate the impact of real-life conditions across an entire telco network. The Telco Solutions testing lab will enable traffic simulation and generation across core, CU/DU, edge, and RAN using both current and future AMD technologies to allow full functional and performance testing that meets current and future generation ecosystem requirements.
The lab is located in Santa Clara, Calif., and will bring in its first 5G ecosystem partners in the second quarter of 2023.
New Zynq UltraScale+ Devices for Emerging 4G/5G Growth Markets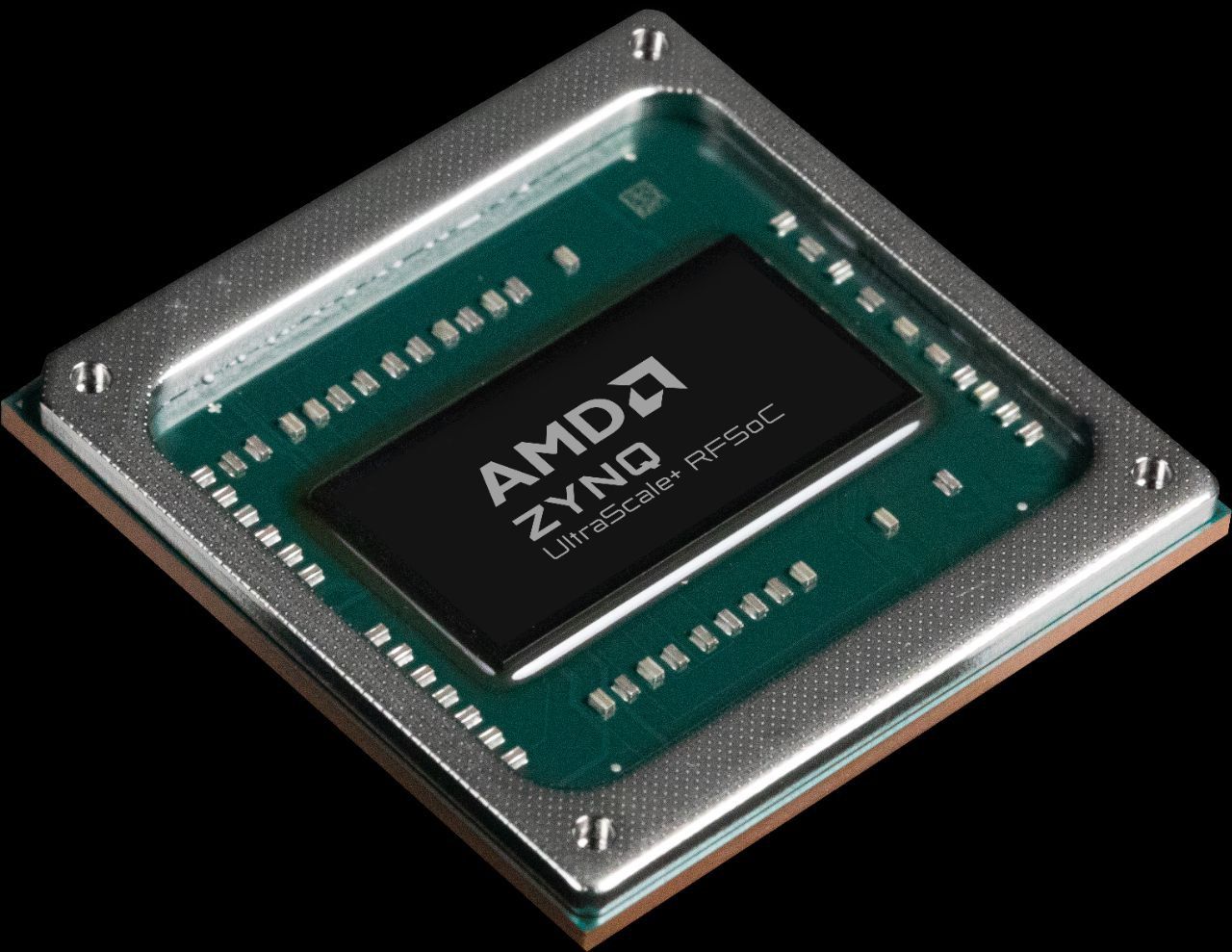 AMD is expanding its Zynq UltraScale+ RFSoC digital front-end (OFE) portfolio with two additions to the family: the Zynq UltraScale+ ZU630R and ZU640R devices. These new RFSoCs will enable the expansion and deployment of 4G/5G radios into markets around the globe where lower cost, power, and spectrum-efficient radios are required to address increased wireless connectivity.
The ZU630R specifically targets four transmit and four receive (4T4R) and dual-band entry-level 0-RAN radio unit (0-RU) applications. The ZU640R is targeted for eight transmit and eight receive (8T8R) 0-RU applications using the 3rd Generation Partner Project (3GPP) split-8 option, which supports alternative and legacy radio unit architectures.
Both RFSoC devices leverage the deep OFE integration available in the flagship Zynq UltraScale+ ZU670R device and are expected to be in full production in Q2 of 2023. AMD will showcase its Zynq UltraScale+ RFSoC OFE family at the upcoming Mobile World Congress (MWC) Barcelona 2023.
"AMD has made incredible progress in the radio market and is proud to be showcasing at MWC Barcelona our collaboration with over 15 radio system ecosystem partners designing O­ RAN-based remote radio units for open interfaces using AMD Zynq UltraScale+ RFSoCs and MPSoCs," said Salil Raje, senior vice president and general manager, Adaptive and Embedded Computing Group, AMD. "With our focus toward increasing 5G deployments around the world, the new AMD Zynq UltraScale+ RFSoCs are especially cost-effective and energy-efficient, making them ideal for emerging global markets including rural and outdoor deployments."
AMD Ecosystem Momentum with Nokia
AMD and Nokia are jointly announcing an expanded collaboration using 4th Gen AMD EPYC™ processor-based servers to deliver Nokia Cloud RAN solutions to help communications service providers achieve their most stringent energy efficiency goals.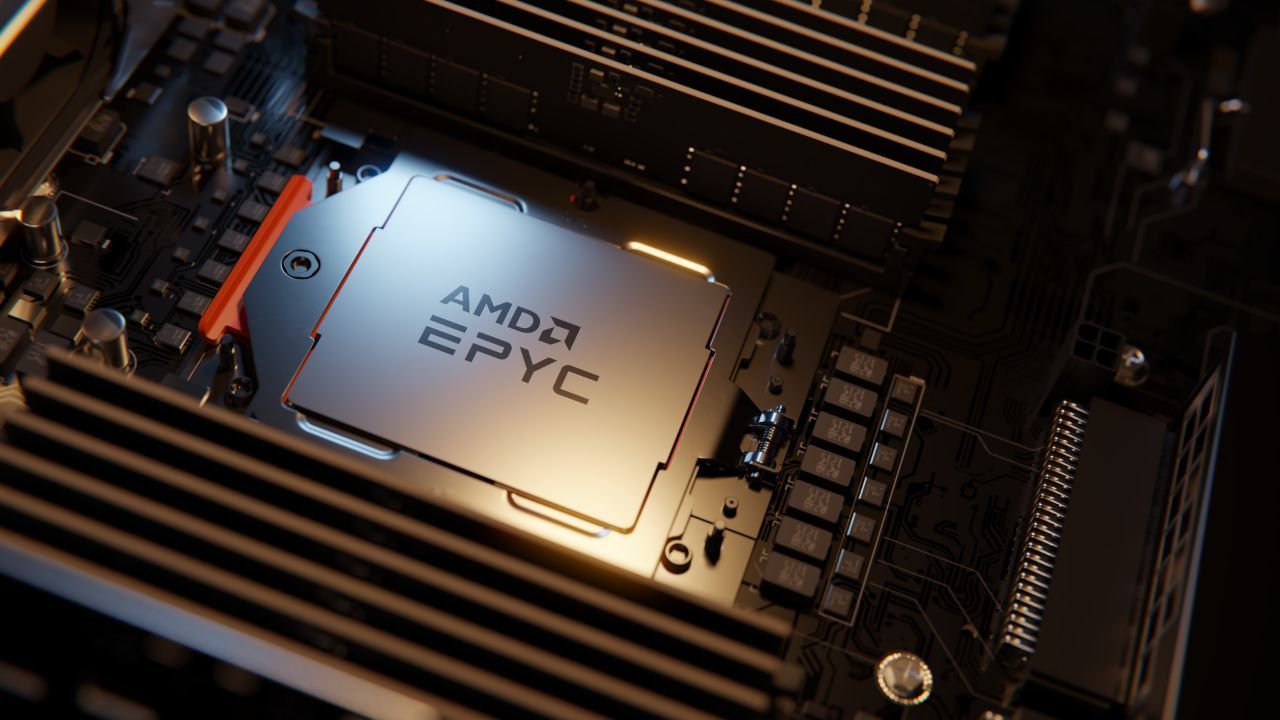 AMD and Nokia recognize the challenges faced by operators dealing with spiraling energy costs and the growing importance of meeting carbon reduction targets at the core as well as the network edge.
"As part of our ambition to provide the best Cloud RAN solutions, we are excited to extend our collaboration with AMD. We are looking to take advantage of the 4th Gen AMD EPYC processor's capabilities to further enhance Nokia's Cloud RAN solutions," said Pasi Toivanen, Head of Partner Cloud RAN Solutions at Nokia.
5G Innovation at MWC Barcelona 2023
AMD will showcase the latest 4th Gen AMD EPYC processor-powered systems in conjunction with technology partners including Amdocs, Groundhog, Juniper, and Nokia at MWC 2023. Additionally, 5G ecosystem partners will be showcasing radio solutions with AMD, including Abside, Astrome AW2S, CellXica, Comba, Fujitsu, Mavenir, NEC, Solid, Tejas, Ulak, Viettel, VVDN, and Zlink.
Visit AMD at MWC in Hall 2, Stand 2M61 from February 27 - March 2, 2023.
About AMD
For more than 50 years AMD has driven innovation in high-performance computing, graphics and visualization technologies. Billions of people, leading Fortune 500 businesses and cutting-edge scientific research institutions around the world rely on AMD technology daily to improve how they live, work and play. AMD employees are focused on building leadership high­ performance and adaptive products that push the boundaries of what is possible.